Turkish-SDF tensions reignite
Cross-border tensions have spiked dangerously across northeastern Syria in recent weeks, as Turkish forces launched a massive wave of airstrikes and shelling against Syrian Democratic Forces (SDF) and regime positions across the region. Altogether since 20 November, Turkish forces pounded more than 40 cities and villages across Aleppo, Raqqa, Aleppo and Hasakah provinces, registering dozens of individual hits against critical military and civilian infrastructure. The SDF has responded by rapidly mobilizing more than 100 armored vehicles and a large number of troops to the frontlines around Ain Issa. The sudden uptick in Turkish attacks also prompted the regime to scramble troops northward, moving new units into positions around Ain Issa and Kobani in late November.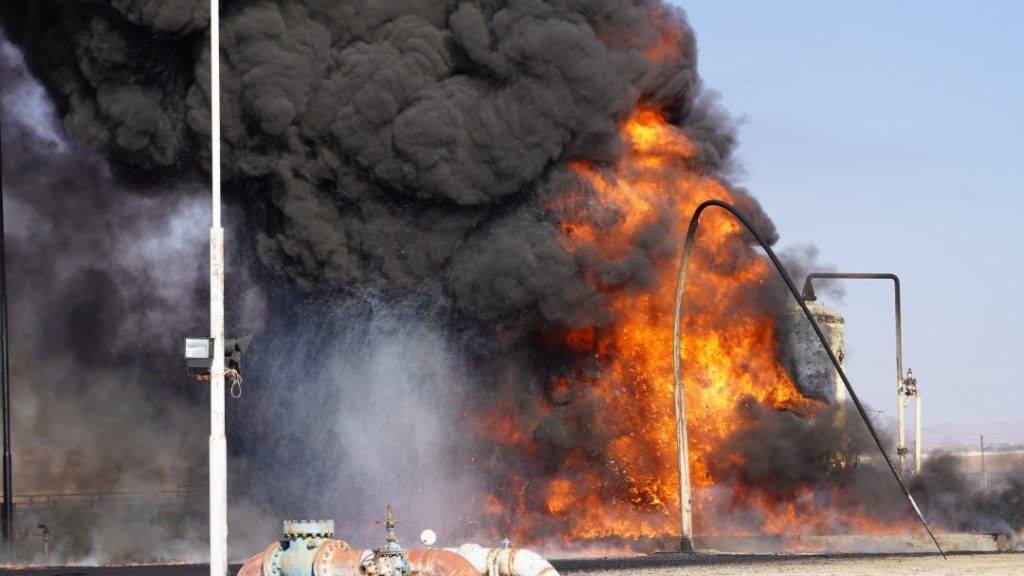 Background
On 13 November, a bomb ripped through Istiklal Avenue, one of the busiest streets in downtown Istanbul. Turkish authorities were quick to blame Kurdish groups for the blast, and within days Ankara responded with an intensified wave of aerial bombardment and shelling of Kurdish positions across northern Syria and Iraq.
While the Turkish army and Syrian factions within the Turkish-backed Syrian National Army (SNA) have pursued a low-level campaign against the SDF for months, occasionally engaging in ground skirmishes along the Syrian-Turkish border, the onslaught of recent weeks represents a significant escalation in hostilities. Since last summer, Turkish President Recep Tayyip Erdogan has also ramped up threats of a ground incursion against the SDF in northern Syria, causing the SDF to increasingly look to the regime of Bashar al-Assad as a strategic partner and ally to repel any Turkish advance. As a result, regime forces were also targeted with shelling at a number of locations in the vicinity of Tal Abyad and Abu Rasin in late November.
Looking ahead
While the sharp uptick in bloodshed has destabilized the region, reports indicate that a full-scale Turkish incursion remains unlikely for the time being, pending further backroom negotiations with Moscow and Washington, as President Recep Tayyip Erdogan explores other avenues for pushing Kurdish forces further away from the Syrian-Turkish border.
Reports emerged last month that Russia is attempting to mediate a summit in Moscow between Erdogan and Assad, possibly to seek a larger agreement over the political situation northern Syria. While regime officials are publicly denying their interest in attending a summit, this may be posturing. In the current context, with Turkish polls still more than six months away, is highly unlikely that Ankara will pursue any operation in the immediate future.


Download the map in high resolution
By agreeing to these Terms, you agree to receive email from us. The aim of our newsletter service is to keep our visitors updated with ETANA's latest content as it releases. The subscription to our newsletter service is not mandatory and can be cancelled anytime.

1. Frequency
Newsletter subscribers will receive a maximum of two emails each month.

2. Limited Liability
We reserve the sole right to either modify or discontinue the newsletter at any time and with or without notice. We will not be liable to you or any third party should we exercise such right. Any new features that augment or enhance the then-current services on this site shall also be subject to these Terms of Use.

We reserve the sole right to unsubscribe users / visitors from or newsletter service, without notice. This action will be taken if we discover a subscriber to have registered under a false email address.

3. Double opt-in
We require all subscribers to confirm their email address upon registration. You will therefor receive a message with a link you will need to use in order to confirm your email address and newsletter subscription.

4. Privacy policy
ETANA will not reproduce, sell, or publish your personal date to any third party. You' may change your subscription settings, or delete it altogether, at any time.


I agree with the
Terms & Conditions