The reach of Syria's illicit smuggling networks has become a top concern in the region and western states. Seeking to curb the trade, the Arab League recently welcomed Assad back into the fold after a 12-year absence. The US, meanwhile, is preparing a new Syria policy aimed at tackling the Captagon trade. Much attention has been paid to the role of Captagon in the region, but the cheaply-produced amphetamine is not Syria's sole illicit export that is destabilizing the region. 
As part of its regular monitoring of cross-border smuggling networks along the Syrian-Jordanian border, the individuals and actors involved, and their connections with the regime and its security apparatus, ETANA recently conducted a study mapping out the key smuggling networks in south Syria responsible for the trafficking of narcotics—including Captagon, hashish and crystal methamphetamine—as well as weapons. This study was based on a thorough investigation of the drug trade in south Syria's Daraa, Quneitra and Suwayda, relying on extensive interviews with nearly 200 sources conducted between January and April 2023.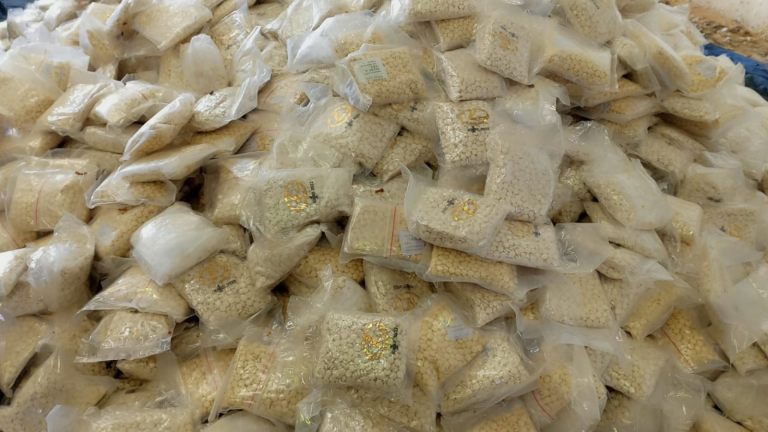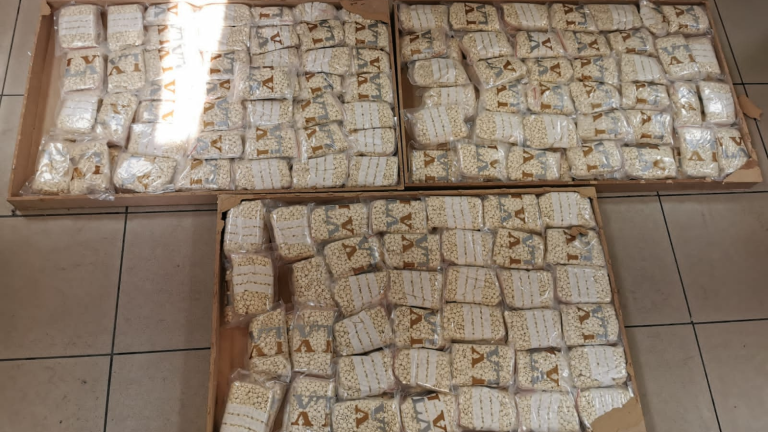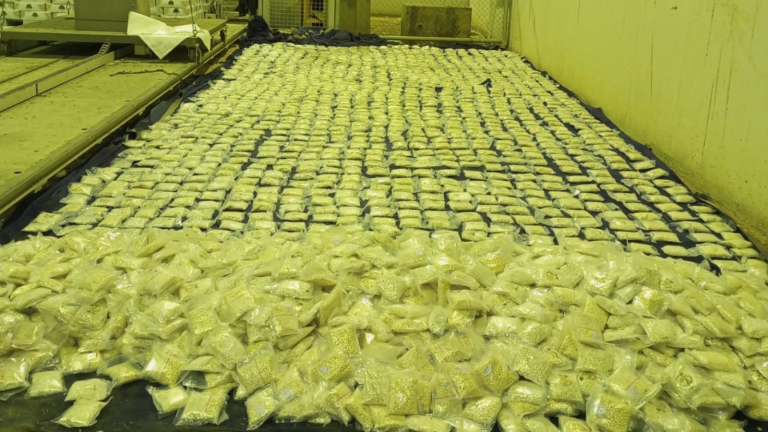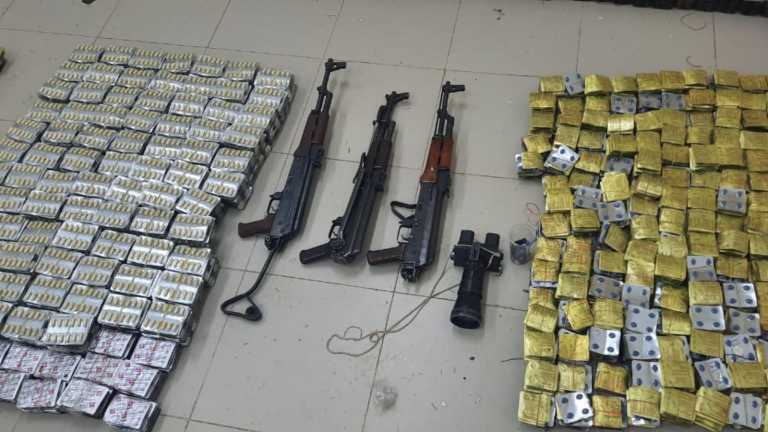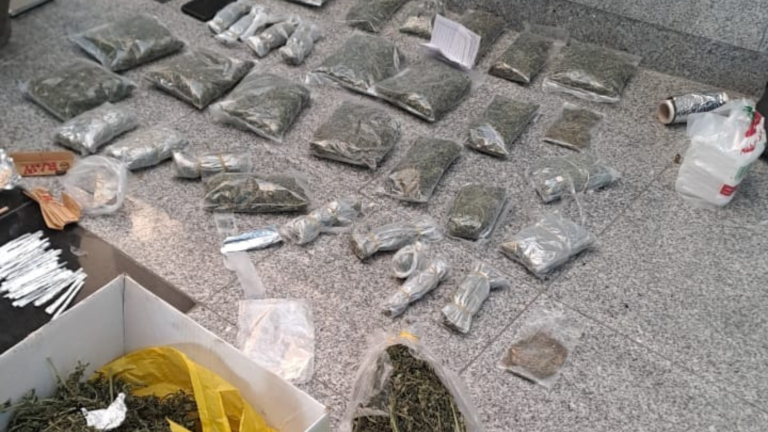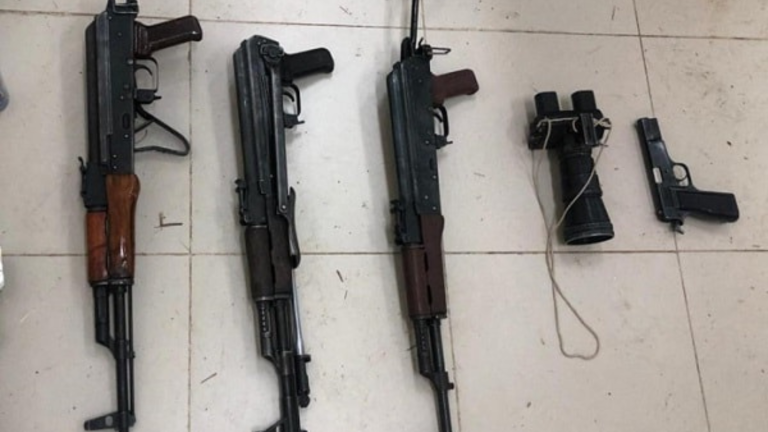 Jordanian authorities have seized immense shipments of narcotics and weapons crossing into its borders from Syria in the past several years. Even after Syria's readmittance to the Arab League, similar seizures continue across the region. (Sources: Jordan Customs, Horan Free Media)
Impact of Marai al-Ramthan's killing: While the death of smuggling kingpin Marai Ar-Ramthan may temporarily slow down drug trafficking operations, recent developments indicate that the regime has not curtailed its role in drug smuggling operations.
Military Intelligence dominance: In recent years, regime Military Intelligence has increased its control over the drug trade in southern Syria, restructuring how narcotics are transported, distributed and smuggled.
Regime's close involvement with smugglers: The regime provides critical logistical, technical and political investment at all layers of the narcotics trade. Prominent smugglers serve as authorized intermediaries between drug suppliers and local buyers, collecting payments and overseeing the distribution process in exchange for a fee.
Production facilities from Damascus to southern border: Most hashish paste smuggled into Jordan is sourced from Lebanon. Within Syria, Hezbollah manages several cultivation, manufacturing and transportation sites for hashish paste and Captagon pills.
Arms smuggling: Arms smuggling frequently goes hand-in-hand with drug trafficking. To date, the most common weapons being transported across the Syrian-Jordanian border include Turkish-made Glock pistols, Russian-made 5.45mm AK Krinkov rifles, US-made M4s and cylindrical C4-type explosives.
Recent Developments
The Arab League's recent decision to re-admit Syria after more than a decade of isolation reflects a broader regional strategy to address spillover security concerns. Arab states hope that normalizing relations with Bashar al-Assad will be more effective than sanctions in addressing longstanding issues, including refugee returns and drug trafficking. In return for its political rehabilitation, Damascus agreed to collaborate with Jordan and Iraq to form joint political and security teams to identify sources of drug production and trafficking.
However, this regional approach is short-sighted: the regime's involvement in the narcotics industry has been clear, with several army units and security agencies transforming disjointed, small-scale smuggling groups into well-organized units that simultaneously afford them a degree of deniability. But despite regime denials or superficial overtures that its security agencies are combating cross-border smuggling (usually through sporadic, small-scale arrests), the regime's involvement is far-reaching and entrenched.
Over the years, the security apparatus provided smugglers with IDs, access to the regime's pharmaceutical infrastructure, and links to Hezbollah and drug lords in Lebanon's Beqaa Valley, allowing smuggling groups to transport massive quantities of illegal drugs and weapons into Jordan en route to Gulf states. Military Intelligence now represents the primary regime security actor responsible for organizing, logistically supporting and facilitating the movement of narcotics. In the past two years especially, Military Intelligence has significantly expanded its security control over the Syrian-Jordanian border strip and restructured supply chains feeding narcotics into south Syria.
Killing of Marai Ar-Ramthan
In the course of writing this study, an alleged Jordanian airstrike on 8th May airstrike targeted the home of Marai Ar-Ramthan in south-west Suwayda, killing him, his wife and six of their children. Another airstrike hit a desalination station in western Daraa that was previously used for organizing trafficking operations into Jordan.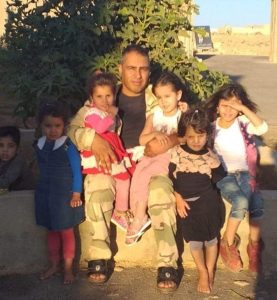 Before his death, Ar-Ramthan was responsible for the majority of arms smuggling across the Syrian-Jordanian border, an extension of his significant role in the regime-backed transport of narcotics. Finding a replacement for Ar-Ramthan, a key operator with good relations with security agencies and smugglers on the ground, is expected to take time. In the meantime, it is unclear what will happen to Ar-Ramthan's sizable assets and network of storage and distribution warehouses.
Following the airstrikes, dealers are keeping a low profile and relocating their assets and operations due to fear of renewed airstrikes, which might disturb smuggling operations in the short term. However, the regime's ties with drug dealers and its willingness to protect them appears unchanged. The regime reportedly reached out to several drug dealers after Ar-Ramthan's death, warning them to keep a low profile and avoid border areas.
These attacks are undoubtedly significant, representing the first of their kind against drug-related assets in Syria and possibly indicating a shift in Jordan's counter-smuggling approach. However, hitting drug-related targets inside Syria risks turning into an endless game of whack-a-mole. A Syria policy that addresses solely the illicit trafficking of narcotics and weapons risks missing the interlinkages between various actors and issue spaces.

South Syria's Smuggling Networks
The composition of smuggling networks active in south Syria point to the regime's entrenched involvement in the trade, but also the increasing influence and control of Military Intelligence in particular.
In Suwayda, a total of 64 groups, comprising 716 individuals, are involved in drug trafficking. Up to 79% of Suwayda's total drug network is affiliated with Military Intelligence, compared with 63% of the total drug network in Daraa.
While Military Intelligence holds the majority of control, other regime security actors are also involved: Air Force Intelligence manages more than a dozen groups, while the 4th Division administers nine groups—16% and 13% of the total network in the south, respectively. Additionally, Hezbollah manages some 17% of all networks across the two provinces and is innately involved in the transport of drugs, hashish pastes and other production materials into Syria en route to border areas.
Narcotics Supply Chains in South Syria
The drug supply chain to south Syria and Jordan is composed of five stages: production, transportation, distribution, storage and smuggling. The main routes, depicted in the map above, show cooperation between Hezbollah, regime security agencies, and influential dealers who act as suppliers and/or distributors of goods. In general, Hezbollah is responsible for transporting drug shipments from the Beqaa Valley to Syria, while Military Intelligence is in charge of escorting vehicles to southern Syria.
Actors involved in this last stage, smuggling, can be divided into four categories (key suppliers, regulated groups, semi-autonomous groups and marginal groups) based on their affiliations with, and subjugation to, regime security agencies. While only a handful of individuals are sanctioned by Military Intelligence to actually supply drugs to border smugglers in south Syria—Ar-Ramthan was one of these figures before his death—the majority of cross-border smugglers are required to purchase drugs from these sanctioned suppliers who then pay a percentage of their profits to Military Intelligence. This system accounts for around 75% of border smuggling networks in Daraa and Suwayda.
Other groups less under the sway of Military Intelligence are capable of procuring drugs from sources outside Daraa and Suwayda, without necessarily having to deal with the regime's sanctioned suppliers. These groups usually obtain drugs on a small scale from Hezbollah affiliates and usually possess direct connections with either Hezbollah or Syrian security agencies other than Military Intelligence.
Arms Smuggling
Arms smuggling across the Syrian-Jordanian border often takes place hand in hand with drug trafficking, with smuggling groups working to transport both items at various times. It appears that no smugglers in south Syria solely smuggle weapons.
The most commonly smuggled weapons include Turkish-made Glock pistols, Russian-made 5.45mm-calibre AK Krinkov rifles, US-made M4 rifles and cylindrical C4 explosives. The overwhelming majority of arms smuggling operations appear to take place in Suwayda province, rather than in Daraa. Since August 2022, there has been a noticeable increase in arms smuggling across the Syrian-Jordanian border, primarily involving smugglers connected to Hezbollah and Military Intelligence.
Conclusion
The Syrian regime and Hezbollah do not simply allow smuggling to happen under their watch, they are closely and inextricably involved in the inner workings of cross-border drugs networks. Despite the recent alleged Jordanian escalation against these networks and the regime's overtures around normalization, the Syrian regime and Hezbollah will continue to quietly support drug dealers and smugglers in the south. While regional normalization efforts may prompt the regime to conduct low-level arrests and drug interceptions, all available evidence suggests its involvement in the narcotics trade will persist.
Attached Map: Main Drug Transportation Routes