Tensions between Turkey and Ha'yat Tahrir al-Sham (HTS) have escalated significantly in recent weeks. The extremist group is accused of inciting instability to create pretexts for entering territory held by the Turkish-backed Syrian National Army (SNA), including by releasing ISIS detainees to carry out sabotage missions against the SNA. However, tensions reached new heights on 20th March, after SNA forces shot and killed four local Kurds who were observing Newroz New Year celebrations in SNA-held Jandaris. In the wake of the killings, which spurred protests across the north-west, HTS attempted to capitalize on the incident, briefly entering Jandaris under the guise of "stabilization." Ankara now increasingly perceives HTS as a threat and has accordingly ordered all SNA forces to halt communications with the group.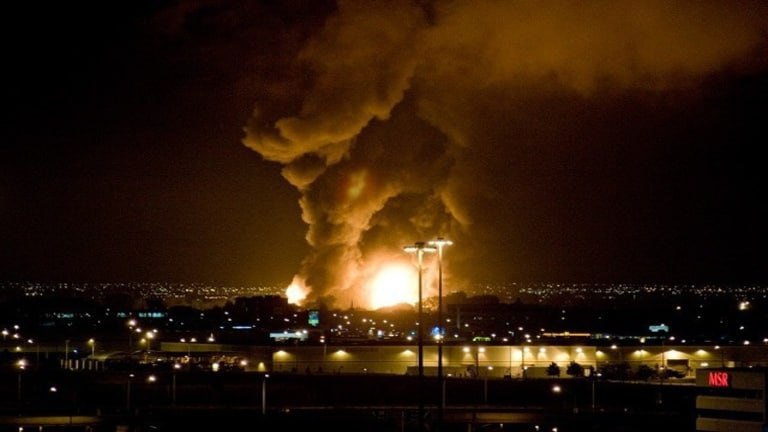 Attached Map: Military Situation in North-West Syria – 6th April 2023
(For a high-resolution version of this map, please use the form at the bottom of the page)
North-West Tensions
HTS commander Abu Mohammad al-Jolani made a public appearance to double down on the rising animosity between his group and the SNA. Al-Jolani's strong criticism was prompted by the killing of four Kurds in Jandaris by SNA forces during a dispute at a Newroz celebration on 20th March. Jolani appeared at the HTS-controlled hospital in Atima, where the individuals had been transported after the incident, to declare his outrage over their deaths in front of cameras. Shortly after, HTS forces appeared in Jandaris to supposedly promote "stabilization."
In response, Turkey mobilized 20 armored vehicles and HTS quickly withdrew from Jandaris before Turkish forces were deployed. Since this incident, Ankara has forbidden any SNA groups to communicate with HTS' leadership and has put its proxy forces on high alert. This past month's activity reiterates HTS's determination to expand into northwestern territory taken by Turkey and its proxies during Operation Euphrates Shield (2016) and Operation Olive Branch (2018).
Regime Violations
Syrian regime forces and affiliated militias continue to repeatedly and regularly shell opposition-held areas of southern Idlib, western Hama and western Aleppo, with artillery strikes hitting civilian and military targets in more than two dozen towns in the first week of March. Two civilians were injured in artillery shelling on 23rd March by regime forces and Russia, targeting a popular market as well as residential neighborhoods in the city of Atarib, west of Aleppo.
East of Aleppo, regime forces attempted to push through SNA-manned frontlines on the Tadef axis. The regime eventually retreated following clashes on 3rd March, but two days later attempted a second advance along the Ruwaiha axis in southern Idlib, an area controlled by HTS and affiliated extremist groups. Again, this attack ended in a regime retreat with no territorial changes on the ground.
Political Developments
Syrians across the north-west held massive demonstrations to mark the 12th anniversary of the Syrian uprising, in continued defiance of the Assad regime.
In at least 11 sites across the country, including in locations as far afield as Idlib and Deir Ezzor, protesters also raised the Ukrainian flag in solidarity with Ukraine's struggle against Russia, a long-time Assad ally. The displays generated a burst of international media attention and Ukrainian President Volodymyr Zelensky released a statement reminding the international community of its failures to protect the Syrian people in the face of Russian impunity. On 17th March, Kyiv introduced new sanctions against 141 Syrian regime entities and 300 individuals, including Bashar al-Assad himself.
Download the map in high resolution
By agreeing to these Terms, you agree to receive email from us. The aim of our newsletter service is to keep our visitors updated with ETANA's latest content as it releases. The subscription to our newsletter service is not mandatory and can be cancelled anytime.

1. Frequency
Newsletter subscribers will receive a maximum of two emails each month.

2. Limited Liability
We reserve the sole right to either modify or discontinue the newsletter at any time and with or without notice. We will not be liable to you or any third party should we exercise such right. Any new features that augment or enhance the then-current services on this site shall also be subject to these Terms of Use.

We reserve the sole right to unsubscribe users / visitors from or newsletter service, without notice. This action will be taken if we discover a subscriber to have registered under a false email address.

3. Double opt-in
We require all subscribers to confirm their email address upon registration. You will therefor receive a message with a link you will need to use in order to confirm your email address and newsletter subscription.

4. Privacy policy
ETANA will not reproduce, sell, or publish your personal date to any third party. You' may change your subscription settings, or delete it altogether, at any time.


I agree with the
Terms & Conditions